For greater user comfort when wearing compression stockings – for the whole day
"To maximise the therapy benefit, patients should wear their compression stockings for the whole day – at work (such as in the office) and outside of work.
This demands a high level of comfort. We have designed functional zones on knees and elbows for the models mediven 550 Leg and mediven 550 Arm, which make the therapy even more pleasant. To also optimally treat additional illnesses, there are also relief zones for hallux valgus and bunionette. They reduce the pressure on the affected areas that are often painful."
Knee functional zone: Relief for sedentary tasks
We have developed a special fabric for the new knee functional zone: It compresses the back of the knee when bending and thus minimises wrinkling. The flexible fabric ensures better stretchability on the kneecap, giving you more freedom of movement. The functional zone is particularly suitable for you if you have to carry out sedentary tasks. It also gives you more comfort when doing exercises, such as cycling. This option is available for the model mediven 550 Leg.
Elbow functional zone: Relaxed on the PC keyboard
This functional zone provides you with even more wearing comfort in the elbow area. Thanks to the special fabric in the bend of the elbow and elbow, the garment optimally adapts to your movements. It is particularly suitable if you often bend your arms when working on the PC, for example. This option is available for the model mediven 550 Arm.
Bunionette relief zone: Less pressure for the foot
In addition to the hallux valgus, the bunionette is a common foot deformation. Due to the metatarsal bone being misaligned, the ball of the little toe protrudes out and is very sensitive to pressure. The new bunionette relief zone minimises the pressure on this point. This option is available for the model mediven 550 Leg.
Hallux pressure-relief zone
Hallux pressure-relief zone: Perfect fit
The proven hallux relief zone for the model mediven 550 Leg was introduced in 2015. Its highly flexible fabric reduces the pressure on the hallux valgus and provides a perfect fit. Ganglions on the big toe are suffered by around 23 percent of people up to the age of 65, and up to 35.7 percent for those older than 65.
mediven flat knit functional zones – function and design in a new and unique way.
Source
* Nix S, Smith M, Vicenzino B. Prevalence of hallux valgus in the general population: a systematic review and meta-analysis. J Foot Ankle Res 2010;3:21.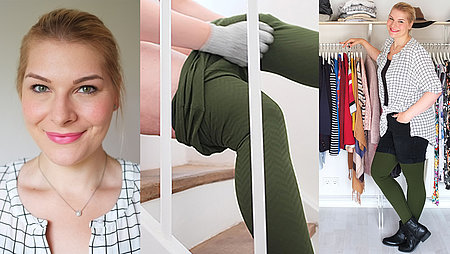 Improving the quality of life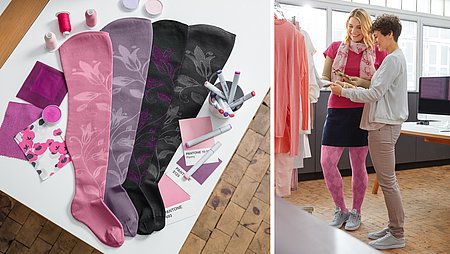 New patterns and colours for the treatment of oedema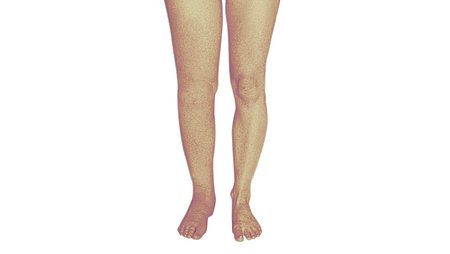 Learn how lymphoedema develops