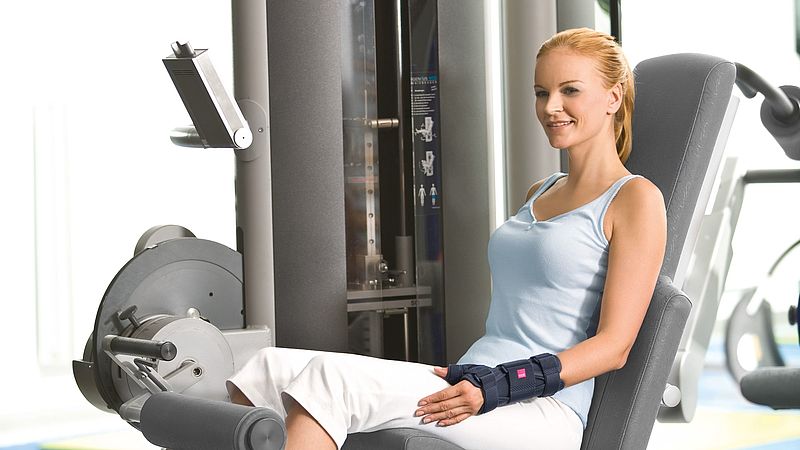 Wrist pain caused by tenosynovitis
Monotonous movement sequences and intensive strain, for example when using a computer or exercising, can lead to excessive strain of the tendon sheaths in the wrist. If the protective sheaths in which the tendons move – the tendon sheaths – become inflamed, your wrist hurts, for example when you lean on it or press on the affected area with your finger. What can you do?
What can you do against tenosynovitis?
Supports and orthoses for wrist pain
Find out which supports and orthoses to use for wrist pain. Depending on the need, they can immobilise, stabilise and help you quickly become mobile again. Our portfolio:
Which doctors treat hand pain?
Your Family Doctor is your first point of contact for all health issues. They will refer you to a specialist for the treatment of joint diseases: an orthopaedist.