New in the range: mediven trend colours sage green and lilac
Which look best suits your style and outfits? Find out! Now two new trend colours freshen up the mediven range: Sage green and lilac. The popular colours chestnut and raspberry red remain in the range.
View current colour overview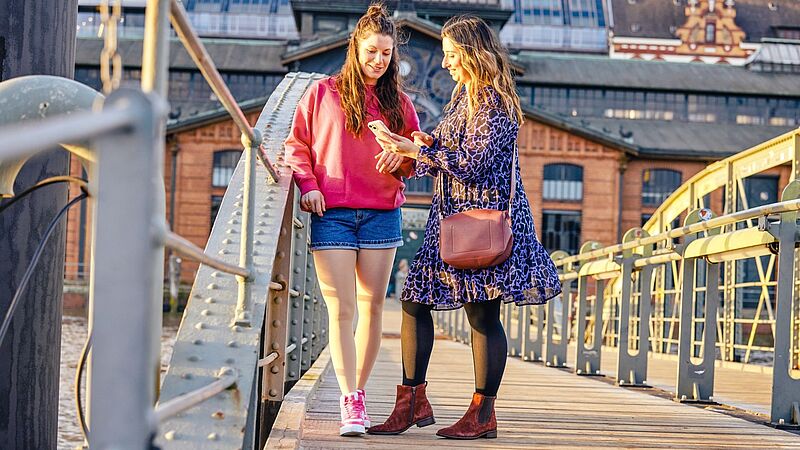 mediven standard colours: New colour selection for everyone
The former trend colour grey is now available as a standard colour. And: Sand is now also one of the round knit standard colours.
Immerse yourself in the fashionable standard colour range of mediven round knit. The standard colours are available for mediven elegance, mediven comfort, mediven plus and mediven forte.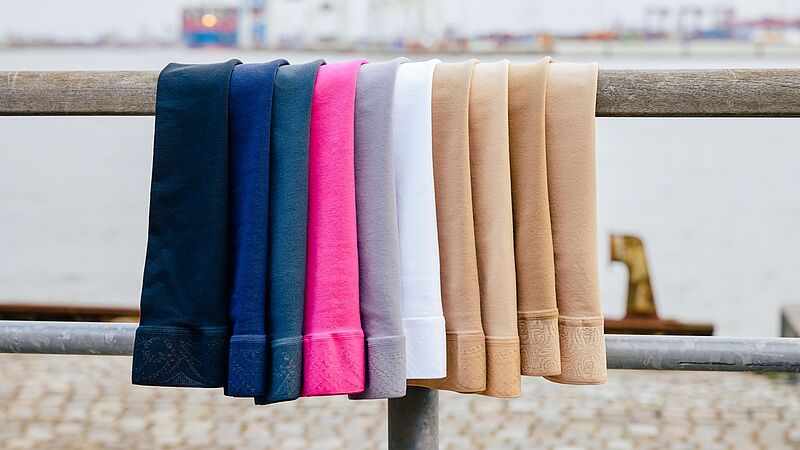 mediven stocking finder
Would you like to know which mediven compression stocking suits you best?
Then click your way to your compression stocking now with the mediven stocking finder!
mediven stocking finder
"Compression is really fashionable today – and even sexy! The realisation was an important step for me towards more self-acceptance."
Ilka John
Blogger und thrombosis patient
Read Ilka's journey to a confident approach to compression in the interview.
"The medical compression stockings from medi relieve my discomfort and the new mediven trend colours are fashionably versatile."
Tugce Bagceci-Yücel
Model and thrombosis patient
Be inspired by Tugce's story after a 4-level-thrombosis. To the Interview.
"The comfortable material and beautiful colours of my compression stockings make me feel comfortable and, above all, confident."
Barbara Radtke
Best ager model and vein patient
Read Barbara's self-confident approach to compression in the interview.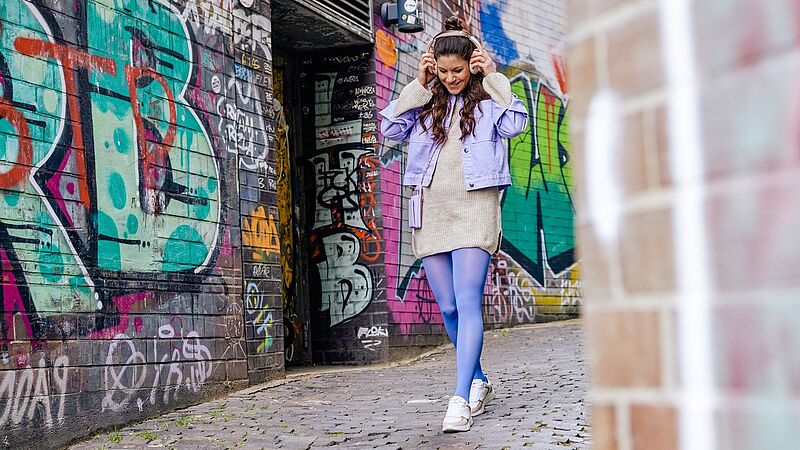 Therapy success with a feelgood factor thanks to the wide range of mediven products
Everyone is different. Decades of experience and the close partnership with our users show us: Many aspects are important to ensure that patients enjoy wearing their medical compression stockings every day. This means that they profit from different variations such as panty tops, toe tips and topbands. The feelgood factor and fashionable appeal are provided, among other things, by special non-slip segments, numerous colours and sparkling crystal motifs. Find out more during a consultation at a specialist retailer.
For venous disorders: mediven compression stockings for comfortable therapy with a fashionable feel-good factor
Medical compression stockings are the basic therapy for complaints and diseases of the veins. The material and design are just as important as the length and the compression class. medi has been developing medical compression stockings that have a pleasant effect and high wearing comfort for more than 70 years. Immerse yourself in the varied range of mediven round knit products
View round knit products
Due to different lighting conditions and screen settings, deviations from the actual product colour are possible.