What does a rehab doctor do?
Specialists in physical and rehabilitative medicine deal with all acute and chronic diseases that require rehabilitative therapy following outpatient or inpatient treatment.
The aim of rehabilitation medicine is to restore, improve and maintain mobility and independence and an active life for as long as possible. Professional reintegration also plays a major role.
Rehab doctors work in a holistic way. They take into account not only physical and psychological aspects, but also the patient's family, social and professional environment.
What do rehab doctors examine and treat?
IIn rehabilitation medicine, the focus is on early rehabilitation, post-acute and long-term rehabilitation as well as the prevention, diagnosis and treatment of structural and functional disorders, for example of the
skeletal system and musculoskeletal system
internal organs and
nervous system.
Conditions requiring rehabilitation in childhood and adolescence as well as injuries such as femoral neck fractures or herniated discs are also treated in rehabilitation medicine.
Orthopaedics: physical and rehabilitative medicine
It is a very broad field. That is why many practices and departments for physical and rehabilitative medicine define their own treatment focuses, for example orthopaedics: therapy of the musculoskeletal system focuses primarily on functional disorders and their impacts on everyday life. For example, in the case of diseases
of the spine (such as back pain or osteoporosis),
of joints (such as shoulder, elbow or knee),
of intervertebral discs,
of rheumatic diseases (such asrheumatoid arthritis)
as well as after accidents or operations, such as knee or hip joint replacements.
Examination and treatment methods used by rehab doctors
In rehabilitation medicine, conservative, manual and naturopathic methods are used. This also includes advice on healthy behaviour and nutrition. Physical therapy methods use physical methods such as heat, cold, light or electrical stimuli.
Indications at a glance to correctly classify diseases
Tips and tricks for a healthy way of life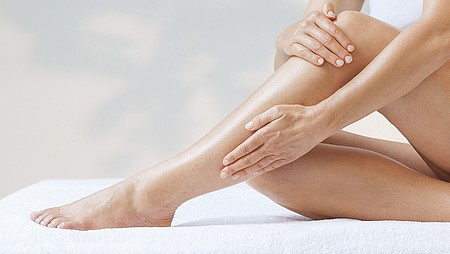 Disease patterns, symptoms and therapy of the musculoskeletal and vascular system
Health personnel will make the diagnosis and can prescribe medical aids, e.g. from medi if necessary.
Your medical retailer will fit them individually for you.