What are venous disorders?
A weakened venous system cannot transport enough blood back to the heart. Venous disorders initially manifest visually, for example as spider veins or as temporary swelling around the ankle. This can eventually lead to varicose veins and chronic venous insufficiency (CVI) including a venous leg ulcer (ulcus cruris venosum). They can contribute to the development of acute venous disease – for example deep vein thrombosis.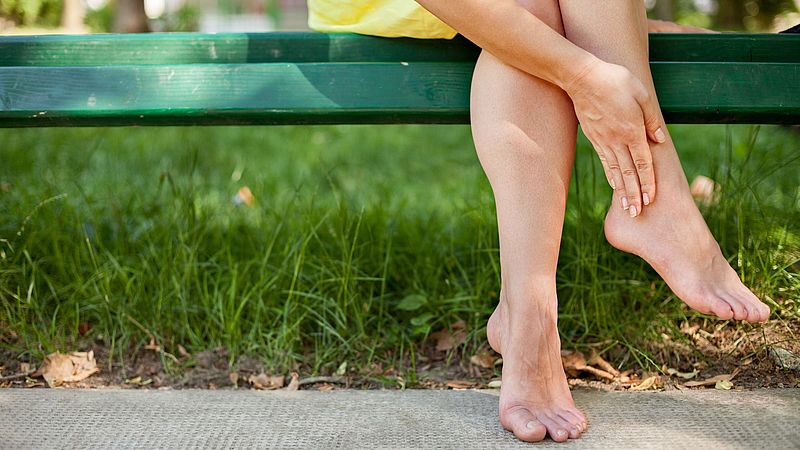 Signs of vein disease at a glance
Heavy, tired legs, an itching sensation, a tingling sensation or swollen ankles may be initial indications of vein weakness. Spider veins or varicose veins are examples of visual manifestations. Recognising this, consulting a doctor in good time and learning what you can do yourself can support the venous system, along with appropriate therapy, and significantly alleviate the symptoms.
Overview of venous diseases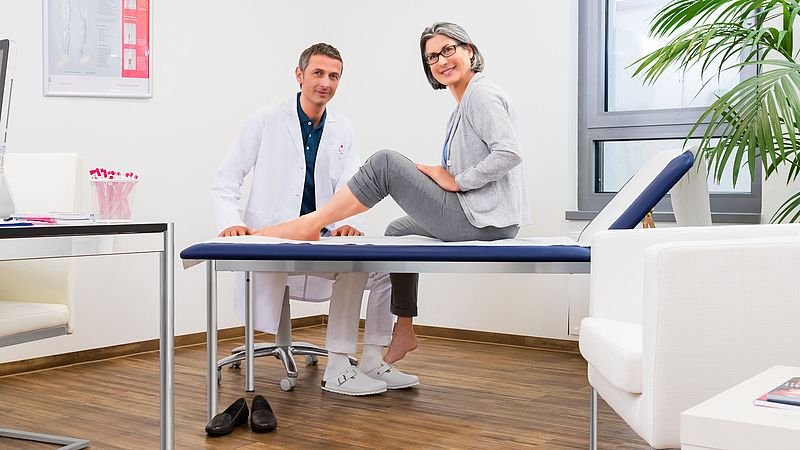 An ulcerated leg: poorly healing lower leg ulcer
Chronic venous disease can lead to venous leg ulcer (ulcus cruris venosum), a poorly healing and weeping ulcer on the lower leg. Leg ulcer is the most severe form of chronic venous insufficiency and usually develops as a result of untreated venous disorder. Find out what you can do to prevent leg ulcers and learn what treatment options are available if an ulcus cruris venosum has already developed.
Information about leg ulcers
Surgical venous therapy
There are also numerous surgical procedures to remove pathologically altered veins. Depending on the severity of the disease and patient-specific criteria, the doctor decides what therapeutic measures are suitable. Find out about the available spider vein and varicose vein treatment methods.
What are the vein surgeries?
Everything you need to know about veins: anatomy, vein exercises, FAQ
Stocking finder: Which medical compression stocking suits you?
The medi stocking finder takes into account the patient-specific criteria that are relevant when selecting a medical compression stocking. Find the stocking that suits you now.
To the stocking finder
medi products for venous diseases
Which doctors treat venous disorders?
Your family doctor is generally your first point of contact. They can refer you to a specialist in the treatment of venous disorders: a phlebologist. Dermatologists often go on to specialise further and become phlebologists.
Experiences with venous disorder: Patients tell their stories
Venous disorders: information for doctors
Medical information on chronic venous diseases.