What exactly is lymphoedema?
Doctors refer to the accumulation of lymph fluid in the tissue as lymphoedema. Prolonged swelling of the arms or legs may indicate a lymph drainage disorder. Take a test to help you classify your symptoms. The earlier lymphoedema is treated, the better it can be managed in the long term. Read all about the clinical symptoms, causes, stages and treatment options for lymphoedema.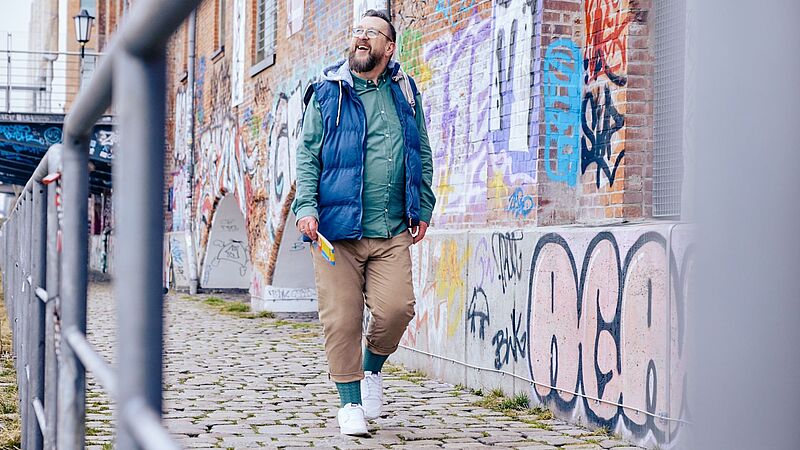 Experiences of lymphoedema patients
Do you suffer from lymphoedema? If so, you are not alone. As a manufacturer of medical compression stockings, we always have an open ear for patients. In the process, we learn a lot about how our users experience everyday life with their chronic illness. We have documented some of these inspiring stories to encourage you to keep optimising your therapy and thus improve your quality of life.
Everyday life with lymphoedema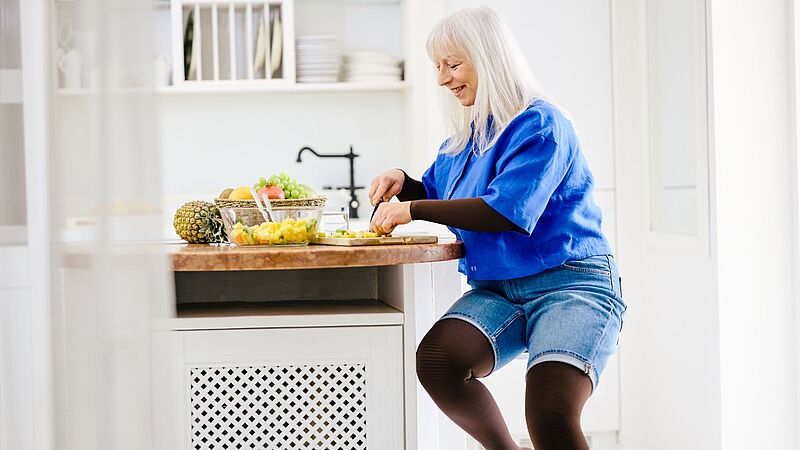 Healthy diet: fewer complaints with lymphoedema
Long-term dietary changes can do a lot to make life more enjoyable and easier for people with lymphoedema. Find out how a healthy diet can help you better manage life with lympheoedema.
Healthy diet
How does lymph fluid get into the tissue? What are lymph drainage and elephantiasis?
Quickly find your favourite colours and patterns with the mediven Pattern-colour finder
Do you have a style of your own? If so, you have come to the right place. Confidently wear colours and patterns that complement your style. Have a look at the medi pattern/colour finder and find the combination that best suits your style. The numerous pattern and colour options are available for both arm and leg stockings.
To the Pattern-colour finder
More information about compression therapy for lymphoedema
Lymphoedema therapy: information for doctors
Providing patients individual care with compression therapy from medi.