Here's to a colourful and sparkling autumn - with mediven® flat and round knit!
Look forward to fresh trend colours and new crystals from autumn 2022.

We are making room for them in our current range - the following colours and motifs can therefore only be ordered until 19.09.2022:
- Colours: Blue-Jeans and Avocado-green
- Motifs: Pearl, Rosegold and Crystal
All other mediven colours are of course available as usual. The new trend colours raspberry-red and chestnut as well as the crystals will be available for order from 04.10.2022.
Look at the colours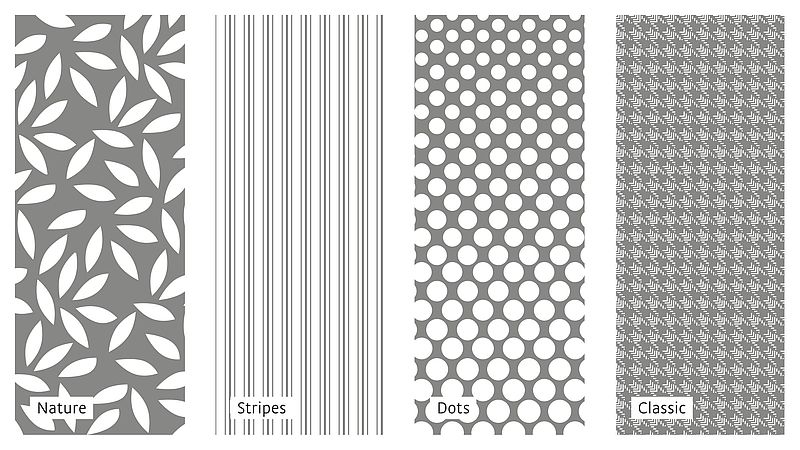 Simply individually supplied: The new mediven variety offers a total of 99 variants for your flat-knitted medical compression stockings. The four new patterns Nature, Stripes, Dots and Classic can be combined as desired with the eleven mediven trend and standard colours. They are available for both arm and leg garments.
Choose your individual outfit according to your mood: plain (Design-Elements) or two-tone pattern (Fashion-Elements). The patterns are knitted directly into the fabric thanks to an innovative yarn and dyeing process that makes your outfit really eye-catching.
You are enough
"As a blogger, I want to accompany other affected people on their journey to selfacceptance, show perspectives and, above all, give them courage. MY most important companion is my dog Dante. He shows me what energy is, makes me laugh, grounds me – and loves me as I am. Animals are the best role model for us."
Caroline Sprott with dog Dante
Fashion blogger and lipoedema patient
Create your own sunshine
"My daughter is my biggest motivation. She makes me work on my attitude towards myself again and again. I want to give her strength and courage and encourage her to take her life into her own hands. That spurs me on, because women's power is even more beautiful together."
Tanya Gouraige with daughter Emily
Model and lipoedema patient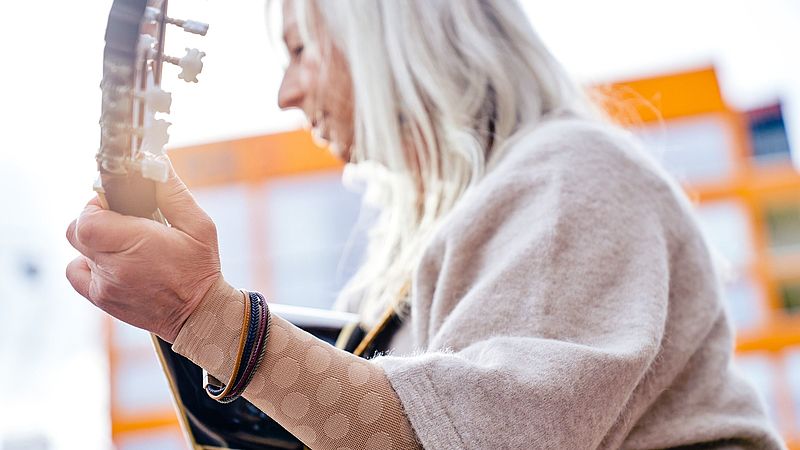 Empower yourself
"Music is my passion, my inspiration, my source of strength. It lets me express myself – and music connects. No matter what age, what appearance, what roots: Music brings people together and tells stories. My condition is part of my life, but it doesn't define me. Everyone can see that ... and hear it in my music."
Ursula Thomé
Musician and lymphoedema patient
The confidence to be me
"New goals are always my thing - like my current studies alongside to my job. Having big dreams and being able to live them out gives me strength, makes me self-confident and free. This is how new doors open – you just have to be brave enough to walk through them. I like to share this attitude to life with the people in my life and on my blog."
Carina Schmalenberg
Blogger, student and lipoedema patient
Patient Stories – self-determined and selfconfident!

You are not alone with your illness: Be inspired by stories about living with lipoedema and lymphoedema.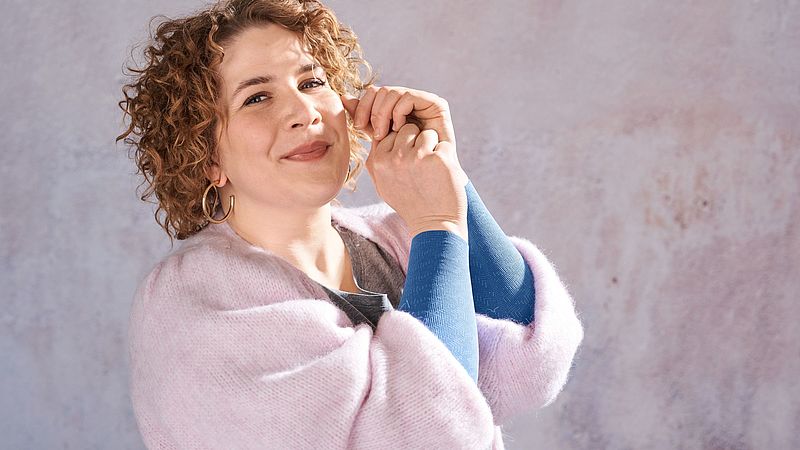 Comfort update: mediven esprit®
Following the positive feedback on the revised mediven 550 arm sleeve, mediven esprit now also offers new and improved features: The knitted fabric is now more elastic with the same wall stability – for added user comfort. In addition, the new mediven esprit now has a less shiny finish and is thus suitable for a more discreet appearance. Furthermore, the optimised arm sleeve is available in all variations and with individual add-ons – also available as a bolero option if preferred.
Set personal accents!
Get your flat knit compression stockings decorated with sparkling crystals. New designs help you enjoy your care products by adding a touch of glamour to your everyday life. This finish can be added to all flat knit mediven models.
To the crystals
mediven flat knit products: compression without compromises
Benefit from the individual variety in lipoedema and lymphoedema therapy with medi. The proven range of colours, Design- and Fashion-Elements, sparkling crystals and special extras such as functional zones make this possible.
To the flat knit products