Innovative market first: The lateral seam with mediven cosy
From 4 October 2023, you can choose the noticeably more comfortable lateral seam on the mediven cosy as an alternative to the back seam – for a seamless sitting and walking surface as well as a more comfortable feeling in the foot area, on the leg and in the sensitive hollow of the knee.
mediven cosy with lateral seam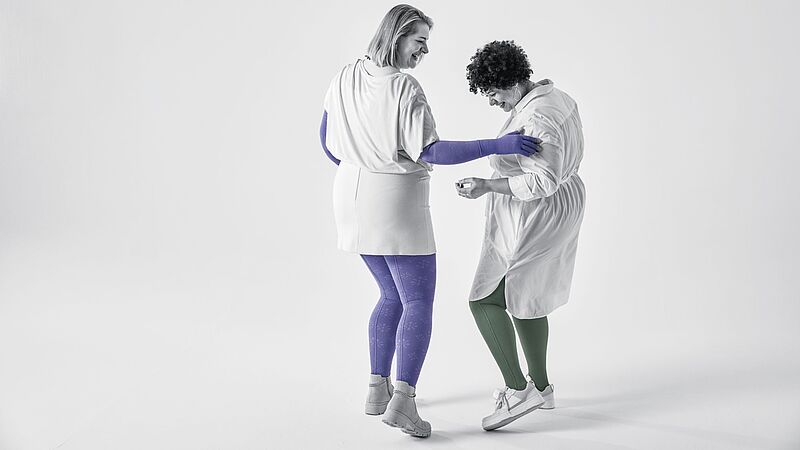 The new mediven highlights: The trend colours sage green and lilac
The mediven range of colours is a byword for joie de vivre, the opportunity to unfold your own unique personality and a vibrant community. Under the motto "Unique together", lipoedema and lymphoedema patients present the new trend colours of the flat knit fabrics for arms and legs: Discover the harmonious and soft sage green and the shade lilac, which radiates a lively light energy.
View current trend colours
The new pattern Bloom – can be combined with all colours
Users voted for the new flat knit pattern: The floral pattern Bloom won and will complement the flat knit mediven range from 4 October 2023. The patterns can be combined with all mediven trend and standard colours either plain (design element) or two-toned (fashion element) – for arm sleeves and leg stockings.
Find the right compression stockings in your favourite colour and pattern with our pattern-colour finder.
Motifs made of sparkling crystals for all flat knit mediven leg stockings and arm sleeves.
Voices from oedema therapy with mediven flat knitwear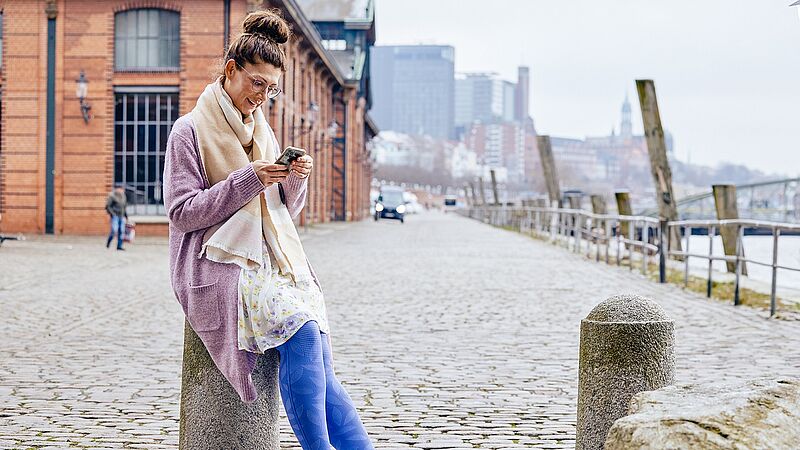 "Neither a body nor a condition like lipoedema and lymphoedema is a reason to be ashamed. Our bodies deserve to be loved and supported as best we can."

Jana Crämer
Author & lipoedema patient
"You become self-confident by becoming self-aware!"
Read Caro's story in her interview.
"Compression can be so versatile – also for male lymphoedema sufferers!"
In his interview Jürgen talks about his experiences.
"Colourful stockings to go with a mini skirt, wild patterns – just my style!"
Ursula giving insights into her life in her interview.
For lipoedema and lymphoedema: Flat knit mediven compression stockings
Therapy for lipoedema and lymphoedema is tailored to the patient. That's why all flat knit medical mediven compression stockings are custom-made. High wearing comfort, durability and fashionable variety are the focus here. Get an overview on the mediven flat knit treatment options.
View flat knit products
Due to different lighting conditions and screen settings, deviations from the actual product colour are possible.