What is a dermatologist?
A dermatologist is responsible for the detection and treatment of skin- and sexually transmitted diseases. The dermatologist is dedicated to delivering preventive care, follow-up care and rehabilitation with regard to diseases afflicting the skin, mucous membranes and skin appendages – such as nails and hair. Some dermatologists go on to specialise further and become phlebologists (vein doctors).
What diseases does the specialist in skin and venereal diseases treat?
Skin diseases can have different causes. The type and severity of the diseases, as well as the complexity of the skin and mucous membranes, therefore call for a wide range of examination methods, interventions and forms of treatment. The dermatologist treats patients by way of a conservative and surgical approach depending on the diagnosis. Common issues in dermatology practice include:
Skin complaints, for example as a result of venous diseases (e.g. venous insufficiency and varicose veins) and in the case of lipoedema and lymphoedema
Preventative care – for example, the prevention and early detection of skin cancer
STDs and other sexually transmitted diseases
Aesthetic treatments such as spider veins, scar corrections – for example, after skin injuries, fire-related or caustic burns
The most common skin diseases in dermatology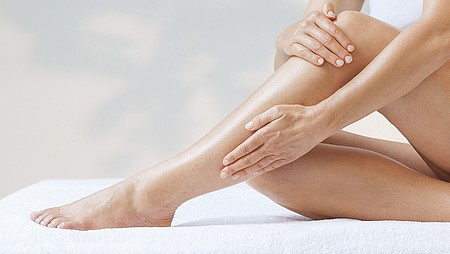 The right maintenance and tips for skin care with compression stockings
Special care for stressed skin in the winter
More about symptoms, causes and treatment of venous disease