Sustainable retention of skilled workers and continued development as an employer
The best employers of the year have been determined. A total of 97 companies were awarded the "TOP JOB Seal 2020" in Berlin on 28th February 2020. medi received the trophy from former Vice Chancellor Sigmar Gabriel at the ceremony. Sigmar Gabriel praised medi in particular for its strategic orientation towards sustainable recruitment of skilled workers and the continuous and systematic development of its qualities as an employer.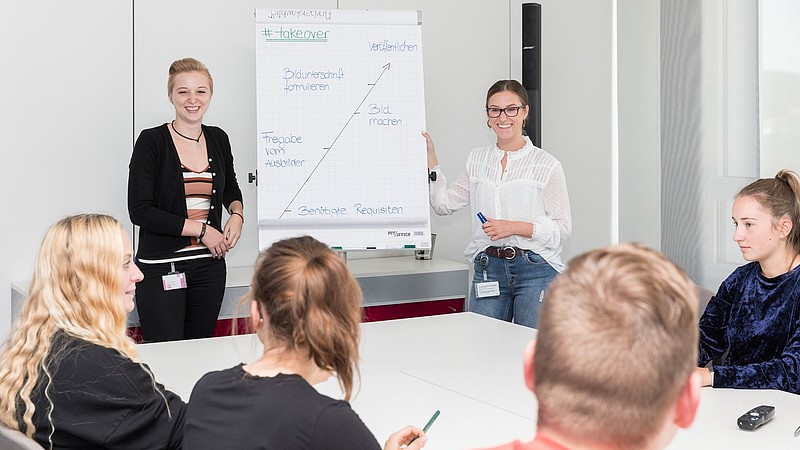 Fertile conditions for innovation and performance
The company management also rewards its 3,000 employees, 1,700 of whom work at the parent company: with inspiring leadership, trusting collaboration and good working conditions, medi creates a fertile climate for innovation and performance. "Making this happen requires plenty of imagination, dedication and enthusiasm," says Kerstin Heim, Human Resources Manager.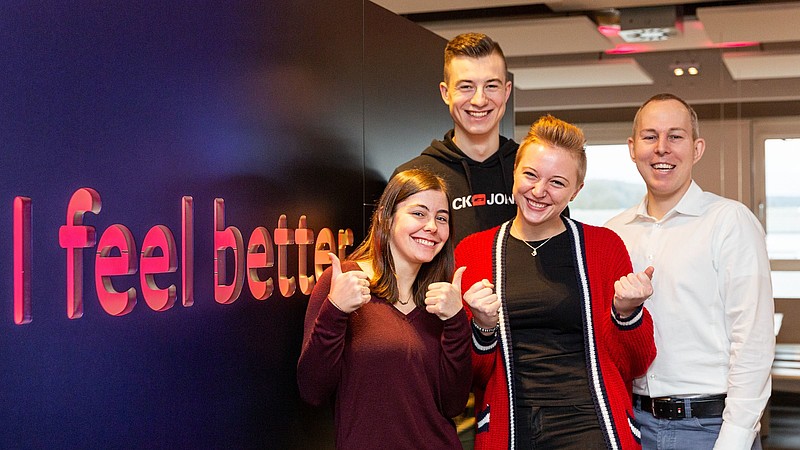 medi spirit: special strength of the family business
"We consistently invest in further training and development to motivate and retain our employees in the long term," explains HR Manager Heim. Measures individually coordinated with managers and a two-year talent development program are just two examples of investments in a motivational corporate culture. They pay off for the company – as does the management style based on trust, appreciation and an open solution culture. It is with pride that Kerstin Heim refers to the resulting "unique medi spirit" as a special strength of the family business: "Together, we'll achieve excellence and continue to develop."
TOP JOB seal: trophy for the most attractive employers in German medium-sized businesses
Sigmar Gabriel is patron of TOP JOB. The seal is awarded annually to the most attractive employers in German medium-sized companies. The award, presented by the Zentrum für Arbeitgeberattraktivität, zeag GmbH (Centre for Employer Attractiveness) is given to companies that are consistently committed to a healthy and high-performance workplace culture.