Humeral fracture brace for conservative and postoperative care
medi Humeral fracture brace is a shoulder orthosis. The product is exclusively to be used for the orthotic fitting of the upper arm and only on unbroken skin.
---
Product benefits
Rigid bars removable for custom fit and x-ray

Removable upper arm belts - option to reposition or remove upper arm belt for flexible range of application and compression

Lower arm sleeve - easy to open for passive exercises

Breathable material ensures maximum comfort
---
How does it work?/Mode of action
Shoulder joint orthoses for immobilization in internal rotation
Standard colours
---
Material components
Polyamide
---
Washing instructions
Hook and loop fasteners should be closed for washing. Soap residues, lotions and ointments can cause skin irritation and material wear.
Wash the product by hand, preferably using medi clean washing agent.
Do not bleach.
Leave to dry naturally.
Do not iron.
Do not dry clean.
---
Indications
All indications where immobilization of the shoulder joint in a defined position is necessary, such as:
Proximal humerus fractures (nonsurgical, postoperative)
Afterhumeral shaft fractures (nonsurgical, postoperative)
---
Contraindications
Luxation fractures, open fractures and fractures with vessel damage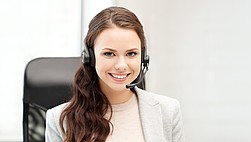 Mon. to Thu. 08.00-17.00
Fri. 08.00-16.00
+49 921 912-0
+49 921 912-783
As a medical retailer you can order directly from medi's e-shop around the clock