With patented technology* for a more self-determined life
In the case of adaptive, inelastic circaid products, the compression area can be very easily set using the integrated Built-In-Pressure System (BPS) - depending on needs, with a pressure flow that decreases from the ankle joint upwards or from the wrist to the upper arm.
With the test card, patients are able to independently adjust their prescribed compression range themselves when donning the product and readjust it during the course of the day as necessary. This ensures the correct compression range and supports the therapy for chronic vein and oedema diseases.
* Within the USA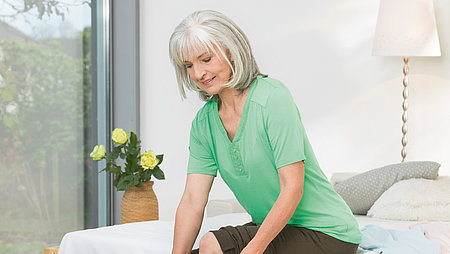 When wounds won't heal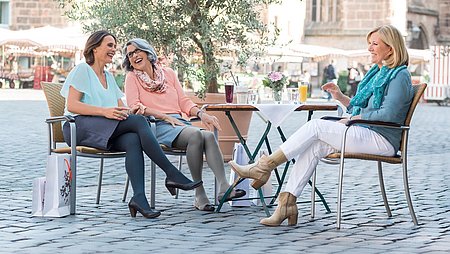 New approaches to successful wound therapy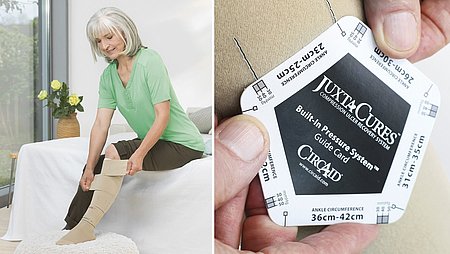 The alternative in compression treatment