Posture correction shirt
medi Posture plus force is a shirt which corrects the wearer´s posture. This product is to be used exclusively for treatment of the spine and is only intended for use on unbroken skin.
---
Product benefits
Zipper closure to ease dressing and removal.

Flat elastic seams for maximum comfort.

Supporting panels: Inelastic tension panels excercise traction for postural realignment.

Breathable and highly elastic fabric ensuring maximum comfort in the armpit area.
---
How does it work?/Mode of action
The support that is woven into the fabric ensure that the trunk is kept upright, thus correcting posture. The trunk and the shoulder muscles are activated and this works against deviations, muscle weakness and/or imbalances. This strengthening of the muscles is not noticeable but improves mobility and reduces pain.
Donning/fitting instructions
Applying the shirt
Before you put the shirt on for the first time, ensure that you remove the protective film from the anti-slip stripes on both shoulders. These are on the inside of the shirt. Then put it on, as you would put on a normal T-shirt
Wearing directions
Please always wear the medi Posture plus forces on the skin and under your clothing.

If you experience excessive pain or your condition worsens whilst wearing the T-shirt, stop wearing the product immidiately and contact your doctor or the specialist supply store.
Indications
Poor posture, postural deviations or spinal deviations
Posture-related pain in the spine
Muscle weakness and/or imbalance in the back
Hunched back with chronic back pain
Secundary instability of shoulder girdle as a result of muscular deficits
Asymmetrical sapula
---
Contraindications
None known at present.
If applied correctly, there are no contraindications. You should consult the doctor treating you before you use it if the following circumstances apply to you: Disease or injury to the skin in the area that the shirt is used on, particulary when signs of infection (excessive heat, swelling or redness) are apparent.
medi Posture plus shirt
Interview with Merce Avellanet, MD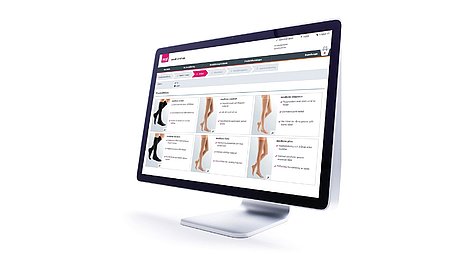 As a medical retailer you can order directly from medi's e-shop around the clock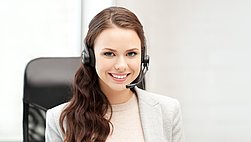 Mon. to Thu. 08.00-17.00
Fri. 08.00-16.00
+49 921 912-0
+49 921 912-783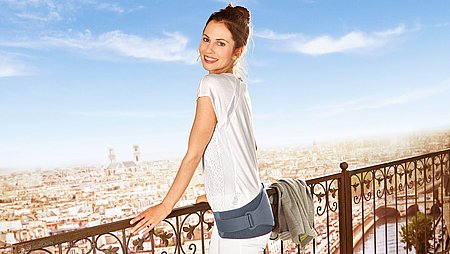 Complaints of the sacro-iliac joint