Fascia training: exercises for myofascial release
Discover the soothing effect of the specific massaging of local body regions and muscle groups. One of the aims of the myofascial release1 method is to stimulate tissue circulation and thus increase tissue tone. The German Society for Osteopathic Medicine (DGOM e.V.) defines this as: all muscles are enveloped by the so-called fasciae. The fasciae themselves are connected with each other all over the body. The fasciae are stimulated by gentle pressure and tension. This improves the circulation and triggers reactions to normalise tissue tone.2
Exercises with your BLACKROLL® MINI
You can do the exercises for myofascial release with little effort and very effectively with the BLACKROLL® MINI. Discover the soothing effect of a specific massaging of smaller body regions and muscle groups: this relieves muscular tension and can actively support the healing process after injuries. The massage roll is so small and handy that can fit in every holdall.
Fascia training I
Lateral trunk and latissimus
Fascia training II
Sources
1 The word "myofascial" stems from "myo" for muscles and "fascial" for fasciae. Doctors define fasciae as connective tissue structures that surround our muscles and organs.
2 German Society for Osteopathic Medicine (DGOM e.V.) www.dgom.info/fuer-patienten/methoden-der-osteopathie.html
Relieve and stabilise muscles and joints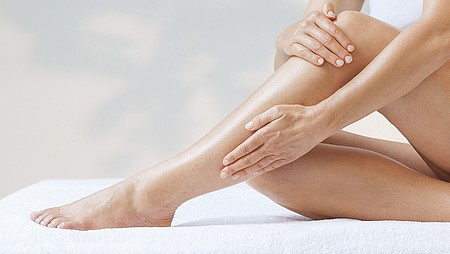 The human body is a complex marvel of nature
The human back