Stay strong - treatment and "training" with Spinomed®
Straightens the back, relieves pain, makes breathing easier, strengthens the muscles: these are the benefits of the Spinomed back brace from medi. Patients with osteoporosis have been profiting from this for 20 years.
The back brace gently straightens the upper body
Spinomed is worn over clothes. The back brace with its shoulder and abdominal straps gently pull the upper body into an erect posture. Spinomed permanently reminds the patient of a more erect posture and stabilises the back. The better posture shifts the body's centre of gravity backwards again, thus lowering the risk of falling. Users breathe in more deeply, muscle growth is stimulated and muscular tension and pain are relieved.
Biofeedback to strengthen the abdominal and back muscles
Osteoporosis is a metabolic disease that is marked by a loss of bone density. The risk of fractures increases as a result. Vertebral fractures painfully restrict mobility and quality of life. The more stability the skeleton loses, the more important are the muscles. This is where treatment with Spinomed comes in: the constant contraction and relaxation of the back and abdominal muscles strengthens them. Stiff muscles are proof of this. This training principle is called "biofeedback".
Biofeedback principle
The effect is scientifically proven
Spinomed stands for guideline-compliant care, the scientifically proven effect1-3 and many convinced users. Spinomed can be put on in less than 30 seconds, far more quickly than other back braces.4 medi has continually improved the comfort in wear in cooperation with doctors, specialist retailers and users. For instance, the preformed padded shoulder straps enable Spinomed to be put on like a rucksack. The breathable material and the soft tummy flap ensure comfortable, pleasant therapy. Further building blocks for guideline-compliant treatment of osteoporosis: medicines to increase the bone mass, a calcium-rich diet, vitamin D and regular physical exercise.
The doctor can prescribe Spinomed if necessary. The medical retailer's prosthetist/orthotist moulds the back rib to the spine and adjusts the strap system individually.
Further information on the subject of osteoporosis and Spinomed is also available from medi's consumer service, telephone: +49 (0)921 912-750, email: verbraucherservice@medi.de
You can request further information for specialist dealers from medi's Service-Centre, telephone: +49 (0)921 912-111, by email: auftragsservice@medi.de or from medi's sales representatives.
Information material for doctors and for handing out to patients can be obtained in the medi Service-Centre, telephone: +49 (0)921 91 2-977, email: arzt@medi.de
Further information
Click here for more information about the Spinomed back brace.
Sources
1 DVO Leitlinie Osteoporose 2014, www.dv-osteologie.org (last accessed 23.06.2017)
2 Pfeifer M et al. Am J Phys med. Rehabil 2004; 83 (3), 177-186
3 Pfeifer M et al. Am J Phys Med Rehabil 2011; 90, 805-815
4 Kemmler, W., Erlangen-Nuremberg University 2014, unpublished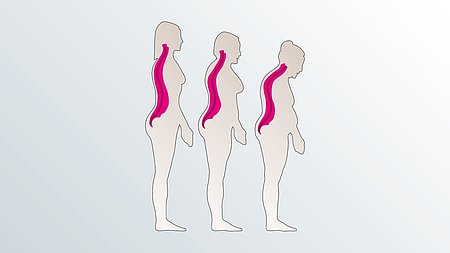 Symptoms, prevention and treatment of osteoporosis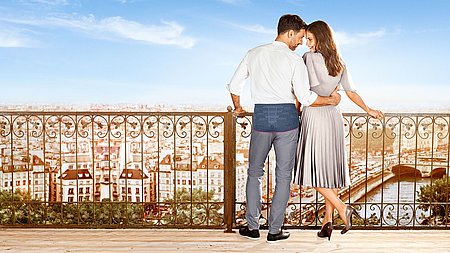 For back problems or after vertebral fractures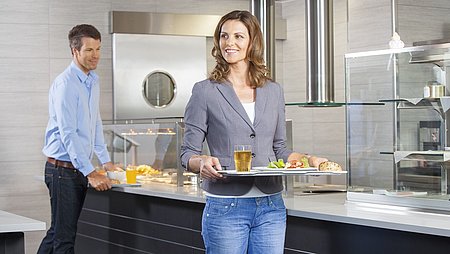 Tips for a healthy diet
Healthy diet